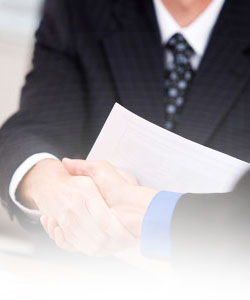 Terms of Reference - The Nominating Committee
In view of the requirement of Paragraph 15.26 (Disclosure pursuant to the Malaysian Code on Corporate Governance) of the Main Market Listing Requirements of the Bursa Malaysia Securities Berhad ("Bursa Securities"), the formation of a Nominating Committee ("the Committee") with its Terms of Reference, in line with the recommended Best Practices, are as follows: -
Composition
The Board of Directors of the Company (the Board") shall appoint members to the Committee from amongst its members.
The Committee shall consist of at least three (3) members.
Membership of the Committee shall comprise exclusively of Non-Executive Directors.
Majority of the members of the Committee shall be Independent Director. Chairman of the Committee shall be an Independent Director appointed by the Board.
The quorum necessary for a meeting of the Committee shall be two (2) members.
In the event that a member of the Committee retires, resigns or ceases to be a member, for any other reason, resulting in non-compliance of the terms prescribed; the Board shall, within three (3) months of that event, appoint such number of members as may be necessary to fulfil the requirements.
Meeting Secretary and Reporting Procedure
The Committee shall meet whenever there is a need arises for the Committee to perform its function, and at least once every year in carrying out annual review of the Board.
The Committee may invite other Directors, who are not members of the Committee or any other person deemed necessary to be in attendance at any particular meeting of the Committee to assist it in its deliberation.
All matters arising from meetings of the Committee shall be determined by a majority of votes. In the event of an equality of votes, the Chairman shall have a casting vote.
At least seven (7) days notice must be served for any meeting to be convened.
The Company Secretary shall be the Secretary to the Committee.
The Secretary shall keep minutes of all meetings of the Committee and circulate them to every member of the Board.
Advisers
The Committee is authorised by the Board to seek appropriate professional advice from outside the Group as and when it considers this is necessary to discharge its duties.
Cost incurred in obtaining services of the professional advisors will be borne by the Company.
Duties
The duties of the Committee shall be to: -
Recommend to the Board, candidates for all Directorships.
Recommend to the Board, Directors to fill vacant position on various Board committees.
In making its recommendations, the Committee should also consider, within the bounds of practicability, candidates proposed by any Director, Chief Executive/Senior Executive or shareholder.
Assist the Board in carrying out annual review, for inclusion in the Annual Report, on the required balance of skills and experience of the Board, including the core competencies, with which Non-Executive Directors should bring to the Board
Assess annually the effectiveness of the Board as a whole, the various Board Committees as well as the contribution of each individual Director.